The Seven Flags of the New Orleans Tri-Centennial
Carter Braxton
Signer of the Declaration of Independence
CARTER BRAXTON was born on his father's successful tobacco plantation in Newington, Virginia on September 10, 1736. He was educated at William and Mary College and, while still in his teens, inherited the large family estate upon the death of his father. At the age of nineteen he married a wealthy heiress named Judith Robinson, who died two years later, leaving two daughters.
After the death of his wife, Braxton spent three years in England and upon his return home, he in 1761 he married Elizabeth Corbin, the daughter of a British colonel who was the Receiver of Customs in Virginia for the King. He lived in great splendor in richly furnished mansions on two of his plantations and he produced a total of sixteen children, though only ten of these survived infancy.
Braxton entered the House of Burgess about that time and in 1765 he supported Patrick Henry's Stamp Act Resolutions with vigor as the imposition of import taxes were adversely affecting his own business interests. Braxton was elected in 1774 to the convention that met in Williamsburg after Lord Dunmore's dissolution of the assembly, and it was in that body he recommended a general congress of the colonies. The convention agreed to make a common cause with Boston and to break off commercial association with Britain. 
The Virginia convention upon reassembling in March 1775, adopted measures for the defense of the country, and for the encouragement of domestic production of textiles, iron and gunpowder. On April 20, 1775 Lord Dunmore had taken powder belonging to Virginia to a British vessel in the James River. Patrick Henry, a leader of the militia, flew to arms and refused to disband his troops and insisted upon making reprisals on the King's property in an amount sufficient to cover the value of the powder. Braxton interceded and obtained from his father-in-law, the receiver general of customs, a bill on Philadelphia for the amount of Patrick Henry's demand. Henry dismissed his men and bloodshed was for the time averted.
However, Braxton did not share the same zeal for freedom from England as did his colleagues. He was convinced that a possible civil war was far more dangerous than democracy. Braxton was chosen on December 15, 1775 to succeed Peyton Randolph as delegate to the Continental congress when Randolph died in October 1775, and took his seat in February 1776. Eloquently, he took to the floor of Congress to air his opposition to a hasty and complete break from England. No record exists on how Braxton actually voted. However, he signed the document on August 2, 1776. Nine days later he returned to Virginia where he took his former seat in the state legislature. He served there in various capacities until his death. 
The great fortune that Braxton inherited he risked in extensive commercial enterprises. During the Revolutionary War, just about every shipping vessel in which he held an interest was either sunk or captured by the British. He fell deeper and deeper in debt and was forced to sell off his vast land holdings and the debts due him became worthless on account of the depreciation of the currency. 
Carter Braxton died of a stroke on October 10, 1797 at the age of sixty-one.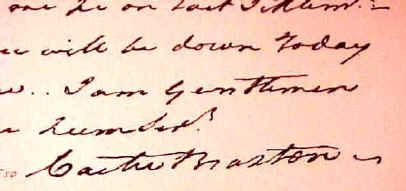 For a High-resolution version of the Stone Engraving


For a High-resolution version of the Original Declaration of Independence
We invite you to read a transcription of the complete text of the Declaration as presented by the National Archives.
&
The article "The Declaration of Independence: A History," which provides a detailed account of the Declaration, from its drafting through its preservation today at the National Archives.
Virtualology welcomes the addition of web pages with historical documents and/or scholarly papers on this subject. To submit a web link to this page CLICK HERE. Please be sure to include the above name, your name, address, and any information you deem appropriate with your submission.
National Archives and Records Administration
Carter Braxton
From Wikipedia, the free encyclopedia
Carter Braxton (September 16, 1736 – October 10, 1797), was a signer of the United States Declaration of Independence and a representative of Virginia.
He was born on Newington Plantation in King and Queen County, Virginia and educated at the College of William and Mary. He married a wealthy heiress named Judith Robinson at the age nineteen, but she died two years later, leaving him two daughters, and he journeyed to England for two years. (Two of Judith's first cousins once removed were loyalists, Christopher Robinson and cousin Beverley Robinson). Braxton returned to the colonies in 1760, marrying again, this time to Elizabeth Corbin, and represented King William County in the Virginia House of Burgesses. He joined the patriot's Committee of Safety in Virginia in 1774 and represented his county in the Virginia Convention. When Peyton Randolph died in 1775, Braxton was appointed to take his place in the Continental Congress. He served in the Congress from February 1776 until August, when Virginia reduced its delegation to five members. Afterwards he returned to the House of Burgesses, and later served on the State's Executive Council.
Braxton invested a great deal of his wealth in the American Revolution. He loaned money to the cause and funded shipping and privateering. The British destroyed Braxton's shipping investments and several of his plantations were destroyed during the war as well. Braxton accumulated a great deal of debt from the war and never recovered financially. He was forced to sell his estate in 1786 and move to a smaller residence ("row-house") in Richmond. Chericoke and Elsing Green are some plantations at which he resided. Chericoke is still in the family's possession today and Elsing Green is available for tourism.
His great-grandson Elliott Muse Braxton was elected to the Forty-second Congress (March 4, 1871-March 3, 1873). Another great-grandson was John W. Stevenson, who was Governor of Kentucky and member of the U.S. Senate also from Kentucky.
Braxton County, West Virginia was formed in 1836 and named in Braxton's honor.

The Congressional Evolution of the United States Henry Middleton
Unauthorized Site: This site and its contents are not affiliated, connected, associated with or authorized by the individual, family, friends, or trademarked entities utilizing any part or the subject's entire name. Any official or affiliated sites that are related to this subject will be hyper linked below upon submission and Evisum, Inc. review.
Copyright© 2000 by Evisum Inc.TM. All rights reserved.
Evisum Inc.TM Privacy Policy